Today, consumers and retailers worldwide know Black Friday as the day that marks the start of the Christmas shopping season. While the term originated in the US, it has become a major global shopping event, largely due to the rise in e-commerce giants like Amazon. It has evolved to include Cyber Monday, which promotes online shopping, and Small Business Saturday, which promotes shopping at small, local brick-and-mortar businesses. Today, Black Friday sales and promotions have extended to nearly the entire month of November, inaugurating the shopping season earlier than ever before.
So when is Black Friday 2022? This year's Black Friday will take place on Friday, 25 November, and Cyber Monday will follow three days later, on Monday, 28 November.
With the COVID-19 pandemic still affecting the way people shop, shifting global unrest, ongoing supply chain disruptions, and fluctuating inflation rates, what can your business expect to face this holiday shopping season? And how can you prepare for the changes? Here at Stuart, we've summed up the top 4 trends and predictions for you to be ready for Black Friday 2022.
First, A Quick History of Black Friday
Black Friday was first coined after an infamous American stock market crash in 1869 bankrupted many investors when gold prices hit rock bottom. However, the term has morphed into the unofficial start to the shopping season, with retailers agreeing not to advertise Christmas shopping until after that date. It has since evolved into an annual shopping milestone. Thanks to the growth of e-commerce and online shopping, Cyber Monday now follows Black Friday, and these days are celebrated globally. Some of the excitement around Black Friday and Cyber Monday has faded for brick-and-mortar stores. However, there are still massive queues and crowds at certain stores on Black Friday, particularly big box stores in certain parts of the United States. And according to a Klaviyo report, 67% of surveyed shoppers still plan to make a purchase on Black Friday.
4 Trends Impacting the Holiday Shopping Season This Year

1. Increased reliance on online shopping
In the ongoing wake of the COVID-19 pandemic, shoppers continue to buy more products online, perpetuating an increasing reliance on e-commerce. According to AlixPartners, 40% of consumers surveyed plan to do "the majority of their holiday shopping online" in 2022. This marks a 10% increase from a pre-pandemic survey in 2019. As such, retailers are investing more in online shopping campaigns this upcoming holiday season. Digital Commerce 360 estimates that the digital share of total retail sales will hit 24.5% for the 2022 holiday shopping season, marking a slight increase from last year. Digital spending in the US this holiday season, starting with Black Friday, is expected to grow a modest 6.1%, year on year.
2. More consumer concerns and control
In response to a global cost of living crisis and volatile levels of inflation, many consumers plan to cut spending this year, according to the MetaPack 2022 Holiday Shopping Trends Report. Three in five consumers expect to cut back their non-food spending, shaving US$46 billion (est. £40.7 billion) off of non-food expenditure worldwide. At the same time, 50% of retailers expect sales to increase this peak season, which may or may not sync with consumers who are cutting back on spending.
Consumers have grown to expect sales and promotions, especially during the holiday shopping season. According to research from Conlumino, 75% of consumers say they rarely buy certain products at full price, and 62% say they wait until a product is on offer or discount. That means that if stores don't put these items on sale during Black Friday, smart consumers will simply wait until they do. Consumers also intend to shop earlier (or longer) to find what they're looking for and mitigate future price hikes and inflation increases. According to an IBM Institute for Business Value (IBV) study, this year's holiday shopping is kicking off earlier than ever. The study reports that 58% of consumers plan to begin buying before November (compared with 44% last year).
3. Local, sustainable thinking
This year, it seems, shoppers are attracted to more sustainable brands and local shops. According to the IBV study:
73% of survey respondents are considering sustainability when shopping for the holidays this year
42% say they'll 'shop local'
41% say they're willing to pay higher prices for sustainable goods
In the same survey, 29% of consumers say they plan to bundle multiple orders to help reduce carbon emissions, and 38% say they will avoid single-use plastics. To attract these sustainably-minded shoppers, retailers must offer an adapted range of products, adequate packaging, and delivery options.
4. Meeting rising inflation rates
Both global consumers and retailers are battling rising costs and levels of inflation. On the consumer side, the cost of living is increasing, and on the retailer side, so is the price of doing business. In numbers, inflation remains the main concern for consumers (28.8%) across all markets, which may undermine end-of-year spending. A recent report from Bain suggested that holiday sales would rise 7.5% this year, although when considering inflation, that figure is much closer to 1-3%. And while some consumers plan to cut back spending (as we saw above), it remains to be seen how that will affect holiday season sales numbers.
So, What Can Retailers Do?
According to the MetaPack report, retailers are adopting several main measures to help offset the anticipated rising operational costs this peak season. These include:
increasing the cost of their delivery services,
changing delivery timeframes,
increasing promotions,
eliminating or restricting free returns, and
increasing staff.
But despite overall concerns over what's happening in the global economy, retail businesses surveyed for the MetaPack report remain optimistic and are planning for increased order volumes compared to last year.
While "Retailers are feeling the squeeze from unprecedented margin pressure due to increased labor wages, fuel prices, and inventory carry costs," says Rob Garf, VP and GM of retail, Salesforce, they "mustn't let margin be the Grinch that steals the holiday."
"It's critical to contain costs by automating and scaling operations – particularly by streamlining processes and removing friction as consumers increasingly shop across digital and physical touchpoints."

– Rob Garf, VP & GM of retail, Salesforce
Brands must also maintain their identity across these touchpoints to bolster customer experience and loyalty. A big part of what consumers want this shopping season is to support brands they trust.
So how do you prepare for the whirlwind of operational challenges during seasonal spikes like Black Friday? To plan for increasing order volumes, scaling operations, and streamlining your customer experience – while maintaining your unique brand identity – you can turn to an experienced e-commerce delivery partner like Stuart.
Stuart, Your On-Demand & Last-Mile Delivery Solution
There's a lot in store (pun intended) this holiday season—both good and not-so-good. So prepare yourself for this complex shopping season by choosing a strong partner. As a B2B logistics company providing on-demand and last-mile delivery services, Stuart connects businesses with a fleet of vetted couriers to facilitate same-day delivery, next-day delivery, and scheduled delivery. The variety of delivery options mean you can find a solution that is tailor-made for your business and the challenges that lie ahead. Through our state-of-the-art technology and features like real-time live tracking, API integration, and client dashboard, to name a few, businesses of any size can provide end customers with fast, flexible, sustainable, and precise delivery.
Get in touch with Stuart and start planning your Black Friday sales and logistics challenges.
45% of retailers & grocers choose ship from store delivery as their first choice
45% of retailers & grocers choose ship from store delivery as their first choice
Discover and leverage Stuart use cases
Stay up to date on delivery trends
Choose the last-mile topics you are most interested in and we will take care of the rest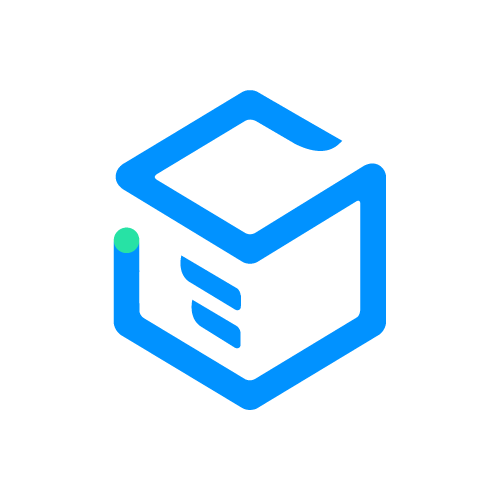 Stuart is Europe's leading last-mile B2B delivery platform. Since 2015, we've been empowering businesses across all industries with fast and reliable on-demand delivery solutions. Our platform instantaneously connects businesses of all sizes to a fleet of high-quality couriers.