There was once a time when finding something to eat for dinner meant cooking at home, going out to a restaurant or maybe heating up a frozen meal. A time when shoppers placed orders that would be shipped days, weeks or even months later, with no way to know when their purchases might arrive. When buying groceries online seemed impossible to make work. Even though that time was not so long ago, it sounds like a very different world than the one we live in now.
In large part, that's because consumer expectations have changed dramatically over the past several years. In every sector, new market standards are emerging around the speed, convenience and choices for home delivery services that customers demand. Read on to learn why investing in express delivery now can have big benefits for your business.
Food: express innovation
Since 2016, experts have tracked the growing trend of restaurants offering home delivery to hungry customers across Europe and the world. Before the mid-2010s, the availability of food delivery was usually limited to specific types of takeout such as pizza. But digital services disrupted the traditional model of calling in an order. By removing friction throughout the process, online ordering convinced new diners, as well as new restaurants, to adopt fast and easy delivery.


"Nurturing your own online ordering channel is a recipe for success."


One of the key benefits of express delivery for food is keeping up with the increasing appetite for ordering in. Already a strong trend pre-pandemic, online ordering and home delivery became a necessity for many restaurants unable to welcome diners during lockdowns. As a result, a significant number of European consumers tried restaurant delivery for the first time in 2020. Plus, up to 55% expect to rely on delivery more often in the future.
To maximise the value of express delivery, nurturing your own online ordering channel is a recipe for success. You can take the headache out of managing deliveries by plugging Stuart's powerful technology directly into your checkout. Thanks to our top-quality fleet of courier partners, orders arrive in less than 30 minutes. Bottom line? Fresh, delicious meals delivered right to your customers' doorstep and a digital experience owned by your brand.
Retail & e-commerce: choice matters
Of course, it's easy to see why express delivery is crucial for restaurant orders—nobody likes a wilted salad or cold burger. But if you're not sure time matters as much to shoppers, think again. A recent survey found that nearly half of city dwellers want online merchants to propose a one-hour delivery service. Above all, consumers expect choices: globally, 58% cited more delivery options as their reason for purchasing from one e-commerce site over another.
Whether you're shipping from stores or an online pure player, giving your shoppers express delivery options can provide real benefits. For example, let them choose between one-hour delivery, same-day delivery within 30-minute time slots or next-day evening delivery. With three great, fast options, all your customer needs to do is decide which time works best for their schedule, select with a click, then sit back and relax.
Since a positive delivery experience means 61% of consumers are more likely to return to your e-shop, we know how important it is to get right. That's why Stuart's express delivery services include real-time tracking, advanced notifications and the care of highly trained independent couriers. When it comes to offering rapid delivery for retail and e-commerce, you should always aim to go the extra mile.
Grocery: changing fast
Finally, let's take a closer look at a sector where customer expectations are changing by the minute. Until 2020, delivery was a small but steadily growing slice of grocery activity as consumer habits resisted major digital transformation. However, safety concerns associated with the COVID-19 pandemic reversed the situation almost overnight. One McKinsey study found that online purchase volumes for groceries increased by about 50% during the pandemic.
In addition to a new wave of online grocery shopping, a new category of express grocery delivery has appeared in recent months. Q-commerce, or "quick commerce," combines the ease of online ordering with express delivery for grocery items like snacks, beverages and household goods. This type of service satisfies shoppers' taste for convenience by promising urban delivery in a matter of minutes.
No matter how consumers' grocery habits continue to evolve, the benefits of express delivery are already clear. From new players to established brands, developing a service that meets your customer's needs means finding a partner with a range of smart solutions. Choose from shipping orders prepared in-store on demand, automating delivery through your e-commerce channel or creating a custom grocery offer. With Stuart, your business can prepare for not just today but also what's next.
Stay ahead with Stuart
Speed, convenience and choice are rapidly becoming key considerations for modern consumers when it comes to delivery. While free delivery may have once been decisive, expectations have shifted to include 30-minute, one-hour and scheduled same-day delivery. Moreover, the availability of different options is increasingly important.
Beginning with food but expanding to retail, e-commerce and even grocery, express delivery has set new standards with significant benefits for businesses that keep up. Ready to learn how your business can get started?
Get in touch with our teams today.
45% of retailers & grocers choose ship from store delivery as their first choice
45% of retailers & grocers choose ship from store delivery as their first choice
Discover and leverage Stuart use cases
Stay up to date on delivery trends
Choose the last-mile topics you are most interested in and we will take care of the rest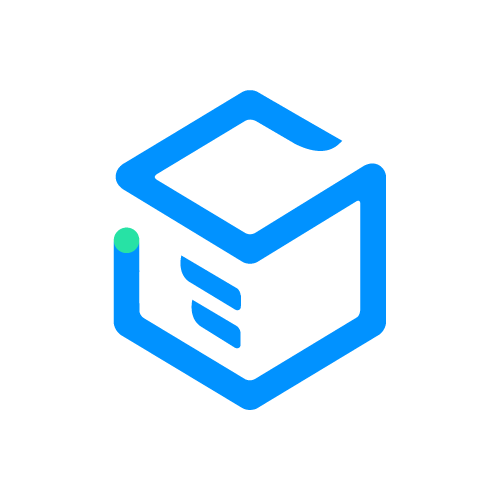 Stuart is Europe's leading last-mile B2B delivery platform. Since 2015, we've been empowering businesses across all industries with fast and reliable on-demand delivery solutions. Our platform instantaneously connects businesses of all sizes to a fleet of high-quality couriers.