The growth of e-commerce in the most recent years has been spectacular and is expected to represent 20% of global retail share by 2023. Though electronics and clothing remain the main categories driving online sales, the grocery industry is rapidly catching up and innovating. The COVID-19 pandemic has greatly accelerated the expansion of e-commerce in the grocery industry as consumers were forced to stay home globally–feeling more comfortable buying goods from the safety of their homes rather than in crowded supermarkets.
Consumers have embraced online grocery shopping, leading to the emergence of a new trend: "q-commerce" or quick commerce, which promises ultra-express grocery delivery for selected items, straight to the customer's door, in as little as 10 minutes. Q-commerce actors are disrupting the entire grocery sector and forcing retailers to adapt quickly. Read on to discover how Stuart can empower your business with delivery solutions to help you stay competitive in this new context.
Q-commerce's recent history and development
Q-Commerce is a thriving market based on a simple promise: delivering grocery goods to your home within minutes. The products are shipped from local warehouses called "dark stores"–dedicated spaces designed for preparing orders quickly and delivering them as soon as possible. Q-commerce newcomers live up to their promise of express grocery delivery by deploying a very dense geographical network of stores. Moreover, automated consumer data gives retailers the ability to make strategic inventory choices. Filled with only a small selection of products adapted to local consumer habits, dark stores can optimise floor plans and shelf layout to ease order picking.
The q-commerce market is currently booming across Europe with the arrival of several players engaging in a fierce battle to conquer as much market share as possible. Most of these firms were founded less than two years ago and are offering attractive promotions in the hope of achieving brand preference and customer loyalty. Urban shoppers with busy lifestyles are heavily targeted and are quickly getting used to this new shopping trend.
Q-commerce is disrupting the grocery delivery business
Although some traditional grocers are already providing delivery solutions to their customers, q-commerce is disrupting the grocery delivery business by providing an experience adapted to the modern consumer's expectations. According to a study by PwC, 80% of customers say speed and convenience are the key ingredients to a positive shopping experience. While price traditionally drives brand preference and customer loyalty, a fast and seamless delivery experience is becoming more important than ever before. Indeed, 43% of respondents in PwC's survey assure they would pay extra for greater convenience.
A quick grocery delivery service addresses key pain points faced by today's urban customers and small households. Q-commerce can save a dinner party in the event that the host has forgotten a key ingredient for their recipe; it can free a single parent from going grocery shopping so they can spend more time taking care of their child. Because there are so many everyday life situations that q-commerce can help resolve, its market share in online grocery shopping has plenty of room to grow in the future.
Multiple business solutions for traditional grocers to adapt and stay competitive
If traditional grocers are hoping to not lose market share, they need to adapt quickly to this new q-commerce trend. Fortunately, they can empower their business with multiple grocery delivery solutions by entrusting their delivery to a third party player. Simple digital services through which you can request professional couriers will help grocers stay competitive against q-commerce newcomers. Whilst the new arrivals have speed on their side, traditional grocers have both experience and data that they can leverage in their favour.

The first option available for grocers is to transform their retail outlets into a network of urban warehouses to provide express deliveries to all their customers. The biggest advantage of this solution is that operating costs are negligible as they would operate from existing stores. No additional rent is needed to provide fast and efficient delivery to their busy customers!


"Whilst q-commerce newcomers have speed on their side, traditional grocers have both experience and data that they can leverage in their favour."


Traditional grocers might also want to follow the trend of opening dark stores. Savvy retailers can open these warehouses to serve as local fulfilment centres; and because dark stores don't welcome clients, they can be optimised exclusively to enable pick up for delivery only orders. In the end, this option can prove to be a cost-effective way of shortening delivery times while providing the ultimate q-commerce customer experience.

Finally, retailers can make the choice of operating from an existing delivery channel with a ship-from-drive service. Already set up to make order picking easier, drives can serve as additional urban warehouses and increase the network density of local fulfilment centres for grocers.
Stay ahead with Stuart
Whether a grocer chooses to deliver from an existing supermarket, from a dark store or from a drive, Stuart can help! Long before the q-commerce hype spread through Europe, Stuart was already empowering grocery businesses with on-demand delivery services. We're now delivering groceries in 150 cities across six countries, partnering with iconic grocers such as Tesco in the UK and Carrefour in France. Our solutions power thousands of deliveries per month, with many satisfied customers receiving their groceries on-demand every day.


"By offering sustainable delivery options, grocers can edge out q-commerce competitors."


Stuart's experience in the industry results in a top-of-market offer for grocery businesses that will delight shoppers. Our platform instantaneously connects grocers to a high-quality fleet trained to cold chain requirements, enabling them to ship their fresh products at any time. Better yet, express delivery is automated through Stuart's API integration. With cutting-edge technology, Stuart provides delivery services that help grocery businesses be well-prepared for the q-commerce revolution. We provide instant delivery within one or two hours and scheduled same-day delivery within a two-hour slot for all end customers, based on the grocer's preference and target audience. Plus, our service allows grocers to impress their customers with real-time courier tracking and advanced SMS notifications at every step of the delivery, from pickup to delivery.
Wondering what else Stuart is offering to edge out q-commerce competitors? Sustainable grocery delivery solutions! Green delivery options are a great way to build brand loyalty as many customers want to reduce their shopping's environmental impact. A 2021 study by Metapack shows that 32% of consumers value sustainable delivery more than the more practical factors they once favoured. In France, we've been able to deliver more than 50,000 tons of groceries with cargo bikes through our partnership with a leading grocery chain. Aligning with their customers' values is a smart way for grocery businesses to stand out from the competition and adapt to the q-commerce trend.
Want to know more?
Still have questions about how you can empower your business with our on-demand grocery delivery solutions and compete against q-commerce newcomers? Get in touch with our teams today.
45% of retailers & grocers choose ship from store delivery as their first choice
45% of retailers & grocers choose ship from store delivery as their first choice
Discover and leverage Stuart use cases
Stay up to date on delivery trends
Choose the last-mile topics you are most interested in and we will take care of the rest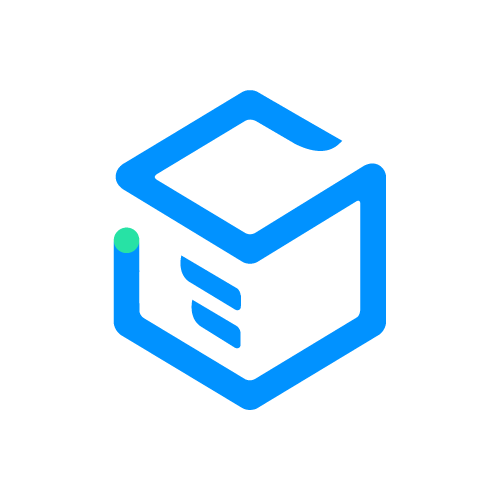 Stuart is Europe's leading last-mile B2B delivery platform. Since 2015, we've been empowering businesses across all industries with fast and reliable on-demand delivery solutions. Our platform instantaneously connects businesses of all sizes to a fleet of high-quality couriers.