You know what they say: We are what we eat. And in some ways, we are also how and where we eat. Do we dine out, or do we eat in? What types of food establishments do we support and enjoy? Consider the phenomenon of ordering in. Over the last twenty years, our menu of options has expanded far beyond the local pizza joint. According to a McKinsey report, food delivery is now a global market worth more than $150 billion and has more than tripled since 2017.
The evolution of food delivery services & the impact of Covid-19
Food delivery services became a lifeline for the restaurant industry in the face of COVID-19 lockdowns and other pandemic restrictions. As restaurants limited capacity or closed their doors to diners, the sector showed impressive growth, and e-commerce marketplaces proliferated. Activity spiked in the early pandemic between March and May 2020. We're now in a competitive and digitised food delivery market that includes all types of cuisines and dining establishments. When it comes to food delivery, we've come a long way from local, flyer-advertised sushi shops with their in-house delivery services. Ordering online is firmly established as part of the "new normal".

For restaurants, keeping up with the demand for delivery means choosing the right model. The first option is to use online food delivery marketplaces. These online platforms allow customers to browse and order food from many different restaurants and chains. Then you have direct e-commerce channels, which establishments manage themselves. What's the most profitable model? What's the best option for your business? This article lays out the pros and cons of using a food delivery marketplace vs. setting up your own e-commerce channel. We'll also include tips for creating a sustainable, multi-channel strategy for your business's long-term growth.
The advantages of online marketplaces for restaurants
Online marketplaces are third-party apps or platforms that partner with restaurants to boost their reach and visibility. Though it's often thought that all marketplaces are delivery apps, only some platforms can and will provide the option to support a restaurant's delivery needs. Think popular apps such as Deliveroo, Uber Eats, Glovo, or Just Eat. The focus of these apps is on variety, ease, and convenience. Using food delivery marketplaces has several significant benefits for restaurants.
Easy and quick to set up
If you're getting started with online delivery, the easier way is to partner with third-party apps. Since the digital and delivery infrastructures are already in place, all you need to do is sign up and input your menu items. And for customers, all they have to do is browse, choose, and click. In other words, these food delivery marketplaces require minimal effort and investment from restaurateurs to start delivery.
Increase brand awareness
Food delivery platforms act as digital storefronts for businesses. By listing your restaurant on a third-party platform, you gain more visibility on your business, increasing your overall reach. Instead of building your customer base from scratch, you can benefit from the delivery app's popularity and audience immediately. Better yet, partnering with a food delivery marketplace allows you to outsource your marketing efforts. The platform will promote your restaurant, encourage customers to leave positive reviews, and occasionally help your restaurant increase order volumes by offering promotions to its large user base.
Focus on core business
Online marketplaces allow you to outsource delivery logistics, removing the headache of coordinating and executing deliveries. This gives you more time and energy to focus on making the food you love and running your business. Outsourcing deliveries also means you're saving on manpower. There's no need to put a hiring process in place to hire extra staff. When you don't have to manage a fleet of drivers, you can focus on training and up-skilling your current restaurant staff.
The challenges of using online marketplaces
As discussed, food marketplaces bring added brand exposure and a simplified experience for business owners and customers. However, third-party apps also raise several important issues that have both a short- and long-term impact on your business.
Commission fees
Margins are already slim in the restaurant industry (averaging 7-22%), while commission fees on the most popular food delivery platforms range between 20-30%. This means reduced, disappeared, or even negative profits for restaurants. While switching focus to delivery during the pandemic was a way for many restaurants to stay afloat, it may not be a sustainable long-term model if you're working with only marketplaces.
No control over customer data
By outsourcing delivery, you also sacrifice control over your customer data. This data belongs to third-party platforms, yet your business needs it to gain customer insights. With access to data, you can discover vital information, such as the average demographics of your customers, where most of them live, or what their favourite menu items are. These insights are necessary to make informed marketing decisions, create more effective messaging, or launch targeted promotions.
Competition
On a third-party food delivery platform, your restaurant will definitely receive more visibility, but sometimes, you can end up a small fish in a large pond. Sure, customers can search for different cuisines or a specific business, but it can be challenging to make your business stand out from the competition in such an environment. There's also little-to-no transparency on how restaurants are displayed within the app or why some appear on scrolling banners on the homepage while others get lost in a sea of competitors.

Even worse, the very same platform that should be your partner can sometimes be a blocker. Instead of helping you succeed in online delivery, they can turn customers away from your business. Indeed, food delivery marketplaces like Deliveroo have now been investing in "dark kitchens". These spaces are dedicated to preparing delivery-only meals, and they build these kitchens a few short miles away from you. They're often on the outskirts of cities, where rents are cheaper, and bring a range of new competitors to your area. With lower operating costs, a marketplace's dark kitchens can offer more competitively priced meals. That strong relationship with the platform will mean they get additional support through marketing promotions. When it comes to this, we're past a highly competitive environment.
Taking the hybrid approach to boost sales
Food delivery options don't have to be an either-or choice. In fact, a hybrid or blended model can bring you the best of both worlds.
Leverage existing food delivery marketplaces to generate orders and quickly grow your reach.
Add and perfect a branded direct-to-consumer (D2C) delivery channel so you can harness direct orders at a lower cost to you while building brand loyalty.
By diversifying your approach, your business can grow sustainably. With this hybrid food delivery model, you capture a variety of customers and maximise your profits in the long run.
How does building your own e-commerce channel help with long-term growth?
Building your own direct-to-consumer (D2C) e-commerce channel is an alternate or additional model for food delivery. It means owning the ordering experience of your customers from start to finish (through an app or your website or both), and it can set up your establishment for long-term growth through increased profits and more control.
More profit
With your own e-commerce channel, there's no commission on each order that eats into your margins. Instead, you're either paying for an in-house delivery driver or working with a delivery partner and paying a fixed fee for the service. This commission fee model is not only fairer, but it's also particularly advantageous for your biggest orders. Take the example of a €30 order. When selling through a marketplace, your restaurant pays a minimum commission of €7 (20% of the shopping basket) and up to €10.5 (30% of the shopping basket). This €7 minimum is already higher than the rates you can negotiate with a B2B delivery partner. So, any order above €30 will be more profitable if you sell through your own e-commerce channel.
A branded experience
Selling through your own delivery channel means you control how your app or website looks and feels. You can use your brand colours, logo, font, and even your tone of voice. With that kind of hands-on control, you can easily update menus and photos and correct any issues in real time. All these touches work together to make your brand "stickier" or more resonant with customers. This helps build brand loyalty and brings more control to the customer experience, equating to higher customer satisfaction.
Personalised marketing opportunities
A proprietary food delivery channel means you own and control your customer data. Through analysing this data, you can tailor marketing offers to individual customers. You can offer specials, deals, or rewards based on past orders and help your customers feel cared for. These personalised experiences lead to enhanced brand loyalty and more business.
How to get started with your own e-commerce channel
If you're considering setting up your own delivery channel, all it takes is five simple steps. There are several e-commerce channel models to consider and different ways to execute the details, from the initial interface to the last-mile logistics. Find a solution that covers all the bases.
Find the right delivery partner
First things first, choose your partner carefully. A platform like Stuart can help power all your food deliveries directly from your website. This allows you to focus on what you do best while leaving your delivery needs in the hands of a fast and reliable fleet of couriers. Set yourself up for success.
Take the experience of Carlos Arévalo, Sales Director at Pastelerías Mallorca:
"Since we launched our e-commerce channel, Stuart has been the best partner we could have imagined: quality of service, outstanding brand image and availability are the three values that best describe Stuart."
Encourage customers to order directly from your own channel
The good news is that 44% of customers prefer ordering directly from a restaurant's website or mobile app, according to a survey conducted by digital ordering solution Tillster. All you have to do is make it easy (and pleasant) for them to do so. First, make sure your e-commerce channel looks and feels like your brand. Make it easy to use, and keep improving the customer ordering and delivery experience. Tweak the options and settings until the experience is as smooth as possible. It may be a question of moving or rewording a button so the ordering process is more straightforward.

Consider various marketing and advertising opportunities, from print or digital ads to social media campaigns. Don't forget traditional marketing strategies, either. Flyers and leaflets distributed in your area can go a long way. And then there's the oldest trick in the book: Satisfied customers lead to free advertising in the form of good, old-fashioned word of mouth.

Interested in setting up your own e-commerce channel? Get in touch with Stuart today.
45% of retailers & grocers choose ship from store delivery as their first choice
45% of retailers & grocers choose ship from store delivery as their first choice
Discover and leverage Stuart use cases
Stay up to date on delivery trends
Choose the last-mile topics you are most interested in and we will take care of the rest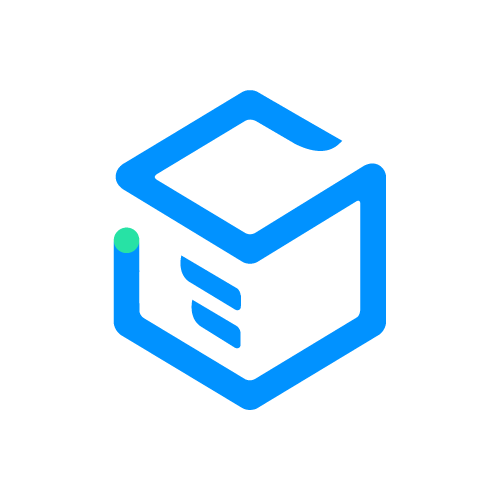 Stuart is Europe's leading last-mile B2B delivery platform. Since 2015, we've been empowering businesses across all industries with fast and reliable on-demand delivery solutions. Our platform instantaneously connects businesses of all sizes to a fleet of high-quality couriers.