What's the first thing that comes to mind when talking about technology? Innovation? Progress? Certainly, technology has made our lives a lot easier. But its development also requires an increase in industrial activities that exploit natural resources, and produce waste and carbon emissions responsible for global warming. Associating technology with making a positive impact on our environment can seem illogical at first glance.
And yet, it is possible to rely on technology to build a sustainable future. For example, Forbes Council Member Mark Schwartz explains how augmented reality can help reduce overall energy consumption in the construction industry. Indeed, augmented reality allows visualising projects before they're built, thus avoiding rework and additional material and fuel use.
In the last-mile delivery industry too, there's room for improvement. Today, last-mile deliveries represent up to 20 to 30% of a city's carbon dioxide emissions. Considering the gravity of the climate crisis and its impact on the environment and human health, it is urgent to act now to reduce the carbon footprint of last-mile delivery.

At Stuart, we're committed to being a force for change. We believe technology can play a major in creating truly sustainable last-mile delivery in urban areas. Here are four steps Stuart is taking to deliver a positive impact on our environment, our partners and the community around us.
1. Measure carbon emissions
The first step for any company in its quest to deliver a positive impact on our environment is to measure its carbon emissions. This allows progress to be tracked, areas of improvement to be identified and appropriate actions to be taken to further reduce carbon emissions. At Stuart, we're taking this task seriously. We use our data analysis expertise to track total emissions across our company, starting with our fleet. Every single one of our deliveries is accounted for by aggregating the distance travelled, the vehicle used, and the type of fuel used. We then compute all this data to find the average carbon dioxide equivalent (CO2eq) per km. When an electric vehicle is being used, we even estimate the indirect emissions needed for the production of electricity to get an acute overview of our global carbon footprint.
Measuring the environmental impact of our deliveries creates accountability and pushes us to go the extra mile in our effort to shift to low-emitting vehicles. In 2022 alone, we've tested hundreds of electric vehicle models and partnered with electric vehicle suppliers like Hop.City or GreenMo to accelerate our courier partners' shift to low-emitting vehicles. We also supported our delivery partners financially to make electric vehicles more affordable. Finally, we invested in innovative solutions like battery-swapping and vehicle retrofit to turn fuel-powered vehicles into electric ones.
Measuring carbon emissions is not only key to implementing sustainability company-wide at Stuart, but it's also a great way to build a strong client relationship. In 2022, we launched an initiative in France to help clients measure the impact of their business on the environment. Every three months, partner clients receive an emissions report where they can see how many tons of CO2eq they saved thanks to Stuart's sustainable fleet.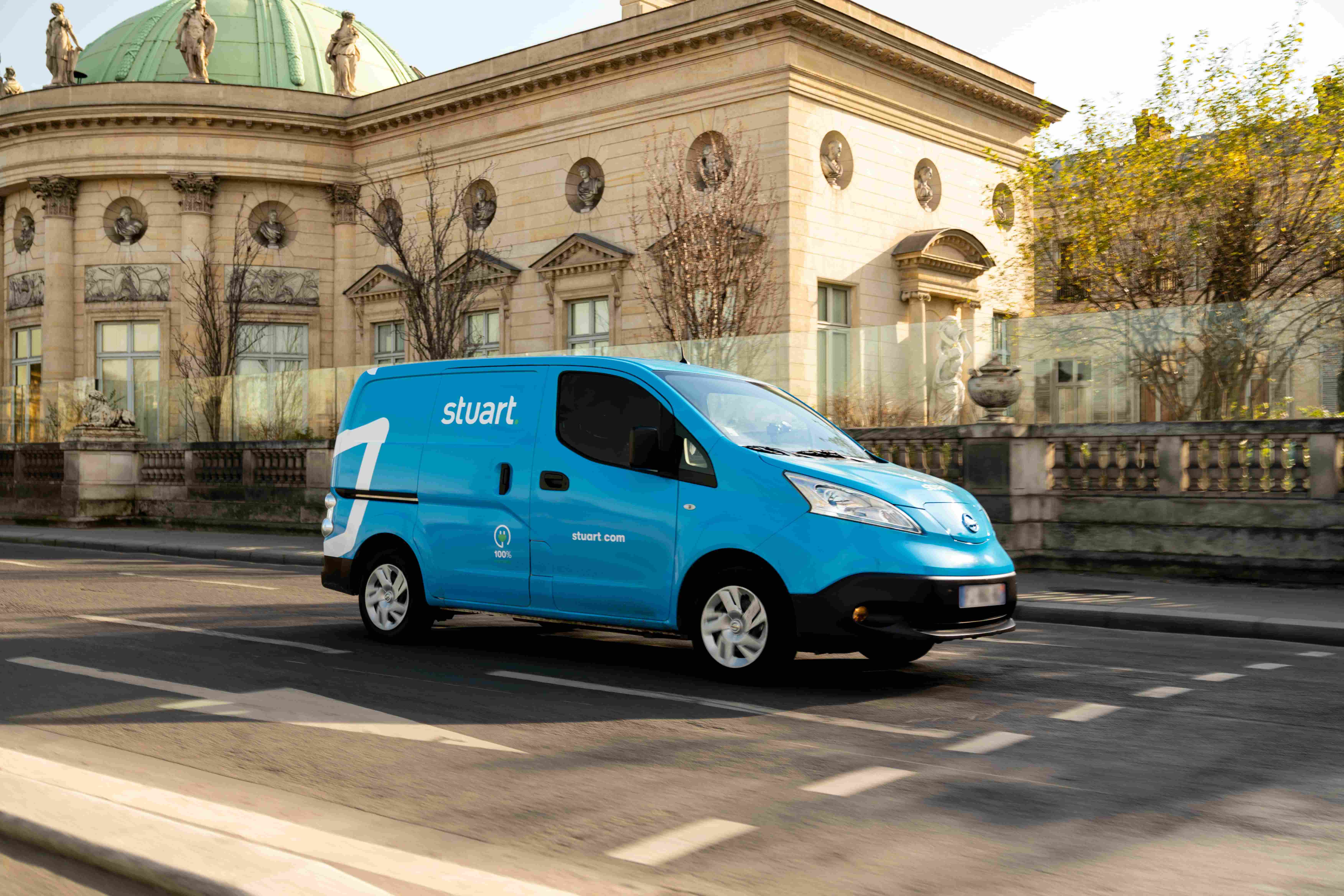 2. Reduce distance travelled through tech expertise
By leveraging our tech expertise, we deliver product features that allow us to reduce the distance each package travels. Not only does this have a positive impact on our environment, but it helps to support the income of our courier partners.
Smart routing and dispatch reduce carbon emissions
Stuart's courier partners are equipped with a state-of-the-art delivery app to find the shortest route between pick-up and drop-off. Better yet, we've developed a smart routing and dispatch feature that allows our delivery partners to pick up and deliver multiple orders in a single trip. How does it work, you ask? When Stuart's clients have several packages to be shipped from the same collection point and the drop-off locations are relatively close to each other, orders can be grouped–or "stacked"–together and delivered by a single courier. By reducing the number of delivery vehicles needed on the road, we're helping to reduce global carbon emissions.
Auto Stacking increases revenue for couriers
Moreover, our Auto Stacking technology has a positive impact on our courier partners. Adding packages to their ongoing deliveries means they can deliver more in the same amount of time. As they get paid for each additional drop-off, opting in for this app feature leads to a higher pay per hour on average.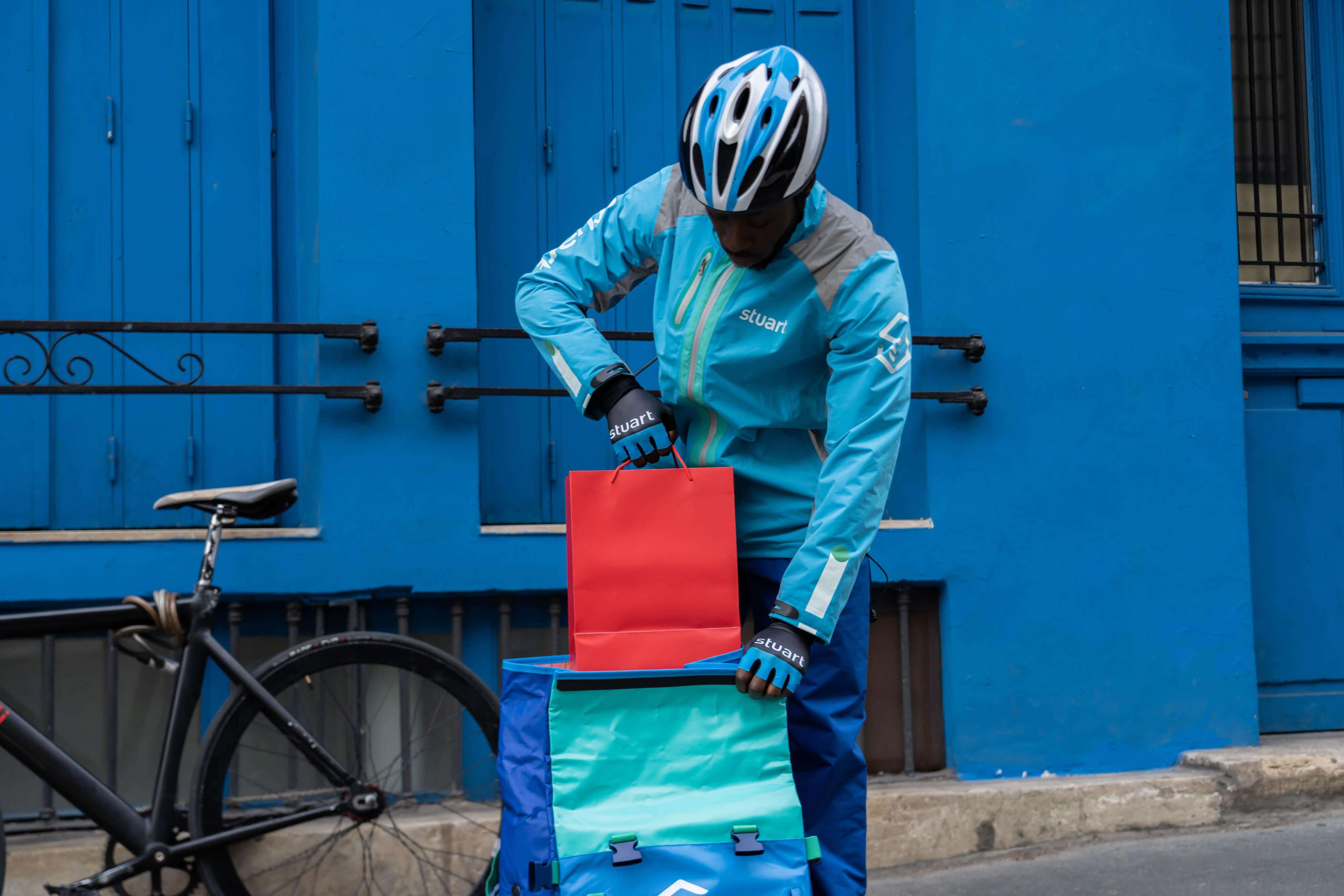 3. Build a shared urban infrastructure
At a time when cities are responsible for 75 percent of global CO2 emissions, last-mile key players like Stuart have a responsibility to find new delivery models to make urban centres more sustainable.

Among other innovative solutions, we are developing a shared urban infrastructure that pools delivery orders from different clients. This solution allows us to optimise vehicle loading and distribute more parcels in a single trip. Over with delivery journeys with half-empty vehicles! Better yet, our tech algorithms ensure that packages are allocated according to their final destination to reduce the distance travelled. With Stuart, deliveries are optimised to reduce carbon emissions and cost per delivery for our clients at the same time.


"Optimising delivery flows is key to creating a truly sustainable last mile."


Just as important, creating a shared urban infrastructure means we can have a positive impact on some of the biggest challenges megacities face today, including traffic congestion and noise pollution. Because pooling orders also means that fewer vehicles are needed on the road to deliver the same amount of parcels.

Finally, Stuart's investments in urban infrastructure are directed toward micro-fulfilment centres–taking into account the issue of land scarcity in urban areas. Instead of shipping goods from the outskirts of cities with fossil-fuel vehicles, these local hubs allow us to bring them closer to customers and use eco-friendly vehicles adapted to dense urban areas.
The future of last-mile delivery and urban environments
To minimise the carbon footprint of last-mile delivery, it is imperative to switch to low-emission vehicles, which is our biggest challenge. However, optimising delivery flows is key to creating a truly sustainable last mile. This means investing in tech: smart route optimisation and dispatch algorithms will reduce carbon emissions and avoid traffic gridlocks that plague megacities.
At Stuart, no less than a third of our workforce is made up of tech talents that help us deliver a positive impact on our environment. For us, it means not only countering the effects of climate change but also making a difference for our stakeholders. That includes our courier partners to whom we aim to provide the fairest work opportunities, our clients who have key sustainability challenges to resolve, and the whole community around us as we strive to contribute to greener urban environments.

45% of retailers & grocers choose ship from store delivery as their first choice
Discover and leverage Stuart use cases
Stay up to date on delivery trends
Choose the last-mile topics you are most interested in and we will take care of the rest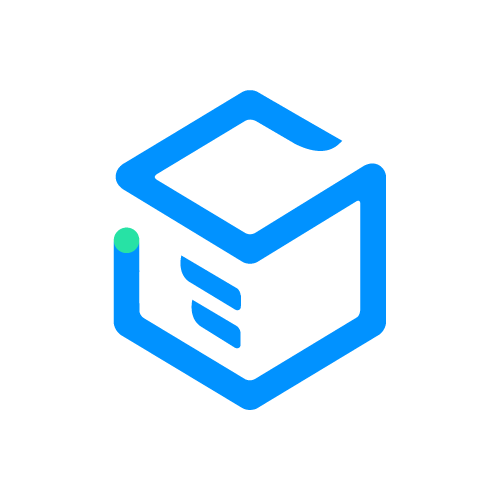 Stuart is Europe's leading last-mile B2B delivery platform. Since 2015, we've been empowering businesses across all industries with fast and reliable on-demand delivery solutions. Our platform instantaneously connects businesses of all sizes to a fleet of high-quality couriers.