Why is sustainability key for retail businesses?
In recent years, the word sustainability has been on everyone's lips. Extreme environmental events and the scientific community's warning about climate change are forcing us to a reckoning. Rapid, and large-scale reductions in carbon emissions are required immediately, from all of us. This increased awareness is leading to lasting changes in consumer behaviour: not only do shoppers want to know the provenance of their products but they also want to make sure they are delivered with a minimal carbon footprint. Conscious consumers consider a brand's eco-credentials when choosing products and are more inclined to purchase from environmentally responsible companies.
For retail businesses, this represents both a challenge and an opportunity: consumers are more demanding but showing strong environmental credentials can help build brand preference and customer loyalty. Between these new consumer expectations and government environmental regulations on the rise, companies in the retail industry should be prepared to adopt an eco-friendly model.
How can retailers get started on sustainability?
Ironically, the first step retailers can take to achieve sustainability company-wide is to tackle the last leg of the supply chain, also known as the "last mile". Today, last-mile delivery already represents 5% of total supply chain emissions but this number is set to climb as more and more people are getting their goods delivered to their door. Indeed, e-commerce is booming and expected to account for 22% of global retail share by 2023, which could translate into a 32% increase in carbon emissions in the top 100 cities globally, according to the World Economic Forum. Thankfully, retailers can take easy steps to implement sustainable delivery, reduce their last-mile carbon emissions and meet their customers' expectations.
Here are six actions retailers can take to implement sustainable delivery
1. Use sustainable packaging
Before even changing the way they're shipping their orders, retailers can take meaningful steps towards sustainable delivery by simply rethinking their packaging. Indeed, one of the first consequences of the growth in customer deliveries is the increase in single-use plastic packaging. Today, it accounts for 40% of the total production of plastic products, according to a study by the Center for International Environmental Law. Considering that plastic packaging is made from fossil fuels like petroleum, the impact of its production on climate change is considerable.
"A simple switch to paper packaging is already a huge step towards achieving sustainable delivery."
It's not just the manufacturing of plastic packaging that is devastating for the environment: the way it is managed as a waste product is equally problematic. Plastic packaging is among the top contributors to the world's waste, as only 16% is recycled while 40% is landfilled and 25% is incinerated. Just as harmful to the environment is the propensity of plastic waste to end up in the oceans, threatening marine life and disturbing marine ecosystems.
As global campaigns like The Ocean Cleanup's initiatives to rid the Pacific of waste brought greater awareness to the issue of plastic pollution, consumers are expecting retailers to embrace sustainable packaging for their delivery orders. Brands like H&M or Uniqlo are already taking strong commitments, including using renewable sources to produce plastic instead of fossil fuels or simply replacing plastic with recyclable materials like paper. This simple switch is already a huge step towards achieving sustainable delivery. Better yet, using paper or cardboard for packaging can allow retailers to create smaller packaging, thus optimising the loading of delivery vehicles. Less air-filled, packages produced with sustainable materials take less space, which means that a fewer number of vehicles producing carbon emissions are necessary to deliver orders. A whole virtuous cycle that results in a reduced carbon footprint for retailers, lower transport costs and alignment with their customers' values.
2. Ship from your existing retail stores
Retailers can further reduce their ecological footprint by implementing innovative logistics solutions that bring goods into urban centres, closer to customers. Today, a majority of retailers have their delivery fulfilment centres on the outskirts of cities, far from their customers. The obvious reason for this is the high cost of real estate in the city centre. But shipping products from outside the city has its drawbacks, such as increased delivery time, higher fuel consumption and multiple relay points to reach the final destination. Thus, this traditional delivery model is not adapted to the expectations of today's consumers, who expect retailers to offer both fast and sustainable delivery. Indeed, no less than eight out of ten shoppers surveyed by PwC said speed and convenience define a positive shopping experience more than any other factors. At the same time, a 2021 Metapack report found that 32% of consumers consider sustainable delivery a priority.How can retailers reconcile these expectations? A first option is to capitalise on their existing brick-and-mortar shops and use them as micro-fulfilment centres for online orders. Because retail stores are already close to customers, products can be delivered in minutes with minimum vehicle-related carbon emissions. A report by Accenture estimates that using micro-fulfilment centres for last-mile delivery could lower emissions between 17% and 26% by 2025. With Stuart's Ship from Store solution, retailers can easily transform their stores into a network of urban warehouses from which they can ship orders and offer the speed, convenience and sustainability that their customers demand. What's more, retailers can grow the sales of their physical stores by exposing their inventory to a larger online market, all the while reducing the distance travelled–and therefore cost–of their deliveries.
3. Ship from urban hubs, closer to customers
"Stuart is investing in urban hubs to bring goods closer to their final destination."
Now, what if your physical stores don't support order picking for online sales? Or what if you just don't want your staff members to prepare orders because you want them to be 100% dedicated to the customer relationship in store? Well, Stuart can still help you to power fast and sustainable deliveries! Indeed, we're investing in urban hubs to bring goods closer to their final destination, which translates into shorter delivery times and an optimised customer experience. In Stuart's Ship from Hub model, orders are prepared in the retailer's warehouse and then directly shipped to our urban hubs, contrary to the traditional delivery model where orders transit into a depot located far outside the city centre. Thanks to our storage capacities in the heart of the cities, our clients are able to offer more precise delivery slots to their customers, a decisive feature when we know that 58% of global consumers prioritise purchasing goods from one retailer over another because of a greater choice of delivery options. With Stuart's Ship from Hub solution, customers are given a precise time frame of one or two hours for the delivery of their order, a super convenient shopper experience that helps build long-term brand loyalty. Better yet, all deliveries departing from urban hubs are powered by a fleet of electric vehicles, which means our clients can ensure a 100% carbon-neutral, sustainable delivery to their customers.
4. Optimise delivery routes
Another way to cut down the distance travelled and therefore carbon-related emissions and delivery costs is to invest in technologies that help you find the shortest routes to deliver your orders. Sure, finding the best route from point A to point B is something that any route planner mobile app can handle today. But what happens when you have hundreds of parcels to deliver in the same city, in a single day? And what if some of your clients want to return their order at the same time? The logistics nightmare begins.
Thankfully, for retailers who simply don't have the means to implement a route optimisation software on their own, partnering with Stuart is a cost-efficient solution to managing all of your deliveries. Our cutting-edge technology optimises delivery routes, and parcel distribution and collection. What's more, retailers can entirely automate their deliveries by integrating Stuart's API into their e-commerce websites. Our platform will then instantaneously connects your business to a fleet of high-quality couriers. Thanks to Stuart's best-in-class delivery app, our courier partners are well equipped to take the shortest routes and deliver end-customers in minutes with minimal carbon footprint.
5. Allow flexible delivery slots
For retailers to further minimise the carbon footprint of last-mile delivery, they need to implement a strategy to avoid missed deliveries. Whether they are due to miscommunication between the customer and the courier or to the customer's unavailability at the moment of delivery, missed deliveries are responsible for both a loss of revenue and additional carbon emissions for retailers. With a shocking billion missed deliveries a year, reports indicate that the total amount of carbon emitted due to redelivery is 3,742 metric tons, which would require 9,050 trees planted over 58 years to offset. On the business side, a 2021 report by GBG found that UK businesses are losing £68k a year on average due to missed deliveries. Moreover, missed deliveries can have lasting negative impacts on a brand's reputation. A consumer research report by FarEye found that an astounding 39% of shoppers said they are likely to never shop with a retailer again following a negative delivery experience.
To avoid missed deliveries, retailers can rely on Stuart's flexible delivery options. We know how painful and costly it is to reschedule a failed delivery attempt. We also know how frustrating it is for customers to miss the delivery they're impatiently waiting for. That's why we allow customers to choose the moment of the day when it's most convenient for them to be delivered–morning, afternoon or evening. This way, they can make sure to be home when their order is on its way.
6. Offer real-time tracking to your customers
"Retailers who partner with Stuart can prevent failed attempts while delighting their customers with a smooth delivery experience."
With Stuart's delivery solutions, retailers can also impress their customers with real-time courier tracking and SMS notifications. According to an e-commerce consumer report by Metapack, the ability to track an order is one of the top three priorities of shoppers who buy online. At Stuart, we believe this feature is key as gives visibility to the customer and adds precision to the delivery process. With live tracking, customers don't have to wait blindly at home during a large time frame anymore. Retailers who partner with Stuart have the possibility to let their customers know via SMS when their order has been collected, and provide them with a precise ETA and a link to follow their delivery live. Even better, retailers can entirely customise the wording of the message and the flow of SMS notifications. This means ​​they can notify their customer at different steps of the delivery process. For example, retailers can first share a precise time slot during which the package will arrive, then a message after collection with an ETA and tracking link, and finally a proximity alert when the courier is a few minutes away from the drop-off location.
Thanks to Stuart's flexible time slots and precise delivery process, retailers can easily prevent failed attempts while delighting their customers with a smooth and hassle-free delivery experience. No more additional carbon emissions and extra delivery costs to redeliver a package, you can count on Stuart's years of experience to help you maintain the high sustainable delivery standards that customers expect!
Want to know more?
Still have questions about how you can implement sustainable delivery for your retail business, reduce costs and align with your customers' expectations? Get in touch with our teams today.
45% of retailers & grocers choose ship from store delivery as their first choice
45% of retailers & grocers choose ship from store delivery as their first choice
Discover and leverage Stuart use cases
Stay up to date on delivery trends
Choose the last-mile topics you are most interested in and we will take care of the rest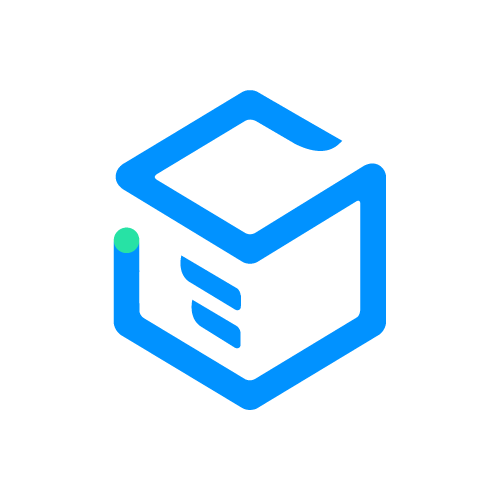 Stuart is Europe's leading last-mile B2B delivery platform. Since 2015, we've been empowering businesses across all industries with fast and reliable on-demand delivery solutions. Our platform instantaneously connects businesses of all sizes to a fleet of high-quality couriers.