9 billion pounds. That's how much UK consumers spent during Black Friday 2021, making it the biggest-ever sales day in history. This represents a whopping 23% increase on 2020, when most high street stores were closed due to COVID-19 restrictions. Sales were also up 2.4% compared to 2019, which means the interest in last year's Black Friday was not only due to the excitement of returning to in-store shopping. It is now an annual fixture for shoppers looking for bargains on products from their favourite brands.
Retail peak season is starting sooner than ever before
Peak season however doesn't just start and end on Black Friday, it's now a three month affair from October all the way to the end of December. Last year, the peak in retail sales started earlier than ever before. According to data from Barclaycard, Brits spent 16% more on payment cards in November 2021 compared with the same period in 2019. This can be explained by consumers' will to avoid stockouts in the midst of a global supply chain crisis. Retailers have also encouraged shoppers to buy earlier to better manage rising demand levels, offering promotions and deals as soon as mid-October. A Deloitte survey shows that 80% to 85% of customers spent most of their year-end gift budget before Black Friday started. 70% of consumers even started buying their gifts before the end of October.

Consumers continue to shop more online
As customers returned to stores, it is worth noting that online sales have remained high. Metapack announced that their customers surpassed the record-breaking online volumes set in 2020 by 5% year-on-year. According to Metapack's 2022 Ecommerce Delivery Benchmark, online retail sales are expected to accelerate further, to reach 49.7% of total non-food sales by 2025. This means that consumer stickiness to online shopping is a lasting trend beyond the impact of the pandemic.
As a result of these two trends, retailers should be prepared to handle high levels of traffic from mid-October until the end of the year. This means that only three months are left for retailers to ensure they can scale their online deliveries rapidly and add options to their delivery mix. No need to panic though, as Stuart unveils six tips for retailers to successfully prepare for peak season.
1. Allow your customers to avoid queues in your retail stores
Online retail sales have soared, and it's largely due to the fact that customers find home delivery more convenient for their retail products. This trend is particularly visible in the UK, where online clothing sales could overtake in-store purchases in 2022. A 2020 Capgemini report found that 60% of customers consider long queues for payment a major paint point while shopping in-store. Therefore, if retailers want to prepare a rewarding customer experience for their customers during peak season, they should offer them convenient online delivery options to avoid waiting in retail stores.
However, the increasing online demand during the Covid-19 pandemic has paved the way for a very competitive delivery environment and has driven high customer expectations around speed of delivery. Indeed, Metapack's 2022 Ecommerce Delivery Benchmark found that speed of delivery is the second most important factor (26.6%) for 77% of online shoppers, almost as important as the cost of delivery (27.4%).
In the same report, Metapack identified a category of shoppers that have permanently shifted to shopping more online post-pandemic. These "digital shifters" value speed of delivery even more, as 37.5% of them say it is the most important factor.
In other words, retailers should prepare for peak by offering same-day delivery options to their customers to match the convenience of buying online with the instant gratification of receiving products the very same day.
2. Bridge the gap between online and onsite shopping
Peak season for retailers used to be all about fighting for footfall in their stores, but with the surge of e-commerce, physical and online channels now go hand in hand.
On one side, many customers want to browse and buy products from the comfort of their homes but want to avoid shipping costs, or simply don't want to wait for the items to be shipped. This category of shoppers will likely be interested in a click-and-collect option.
Inversely, some customers enjoy the festive atmosphere of end-of-year shopping and the in-store experience, but prefer to complete their purchase online. These shoppers would benefit from the implementation of a ship-from-store solution. By leveraging existing retail shops, retailers can reduce the pressure on their distribution centres and have their items delivered almost instantly within two hours or within a scheduled two-hour window.
3. Partner with delivery specialists to scale rapidly
The biggest challenge retailers face during peak season is that they need to prepare to quickly scale their fulfilment capabilities, something that can't easily be done in a matter of days. The key here is flexibility and finding a delivery partner that can help retailers upscale their operations, on demand.

With Stuart, retailers can find the perfect extension to their current services to handle their growing demand. Stuart is already integrated on the Metapack platform, so it can easily be enabled as a service proposition for retailers.

Once the integration is set-up, orders prepared in the retailer's warehouse will then be shipped to our urban hubs, closer to their final destination. Thanks to Stuart's cross-docking capacities in city centres, retailers can offer precise one-hour delivery slots to their customers.



"Providing same-day delivery during peak season is a great way to make your brand stand out."



4. Diversify your delivery options
Opting for a quick integration with Metapack ahead of peak season is an ideal solution to offer a diverse range of delivery options that will match your customers' profiles.
For eco-conscious customers, you can add Stuart's next-day and 100% sustainable delivery option at checkout.
To serve customers who value convenience above all else, Stuart's next-day evening offer allows you to increase your cut-off time and deliver your retail items between 6 and 10 p.m. the next day.
For delivery-speed seekers, you can count on Stuart's same-day delivery solution to provide a super-fast home delivery service.
Since 56% of Brits think same-day delivery is important, providing this option during peak season is a great way to make your brand stand out. As retailers prepare to battle for buyer preference, same-day delivery can give you the edge.
5. Provide a unique customer experience with sustainable delivery and live-tracking
Although speed is a key component of a high-quality delivery service, there are other things to consider to dazzle your customers during this peak season.
Sustainable delivery creates buyer preference
Increased environmental awareness is leading to customers thinking twice about a brand's commitments to sustainability before buying their products. Today's consumers are particularly savvy and don't only look at what materials are used to manufacture products, but also how they are delivered to their home.
Stuart's investments in innovative technology to reduce distance travelled and in our shift to fully electric vehicles allow us to power truly sustainable deliveries for our clients. By partnering with us, retailers can boast strong environmental credentials that will please eco-conscious customers.

According to a 2022 consumer survey by Yotpo, 86% of UK respondents said they are more likely to be loyal to a brand that shares their values. When taking only Gen Z respondents into account, that number rises up to a whopping 95.7%, which indicates that offering sustainable delivery will only matter more in the years to come.
Keep your customers informed with live-tracking
Converting online shoppers to customers by promising fast and sustainable deliveries is one thing, but retailers still need to nail the final step: getting their products safely into their customers' hands and avoiding costly second delivery attempts. The best way to make sure everything goes according to plan during peak season is to give visibility to your customers at all times with a precise live-tracking feature. According to Metapack's 2022 Ecommerce Delivery Benchmark, 35.3% of UK shoppers say that lack of tracking leads to a bad experience. At Stuart, we've developed a high-quality tracking technology that provides our clients and their customers with an easy-to-use service .
On one side Stuart's clients can follow the delivery journey on a map from end-to-end, with a great visibility on delivery timing. On the other side, the end-customers are kept informed at all times via a simple flow of customisable SMS notifications. As soon as their orders are collected, customers receive an SMS with a precise ETA and a link to track their delivery live.
Bottom line? A hassle-free delivery experience on both sides and a guaranteed reduction of contact rate. As retailers prepare to see their orders pile-up this peak season, reducing contact with your after-sales service is key to make sure every resource is dedicated to meet a high level of demand.
6. Improve customer retention through high-quality service
At Stuart, we know how important it is for retailers not only to acquire new customers, but also to retain existing ones. Consumer surveys show that almost four out of ten customers are likely to never shop with a retailer again following a negative delivery experience–highlighting how important it is to get delivery right.

Stuart's years of experience in the retail industry results in a consistent quality of service: our service-level agreements guarantee a 95% on-time delivery rate minimum throughout peak. We take pride in helping our clients provide a fast and reliable delivery experience that keeps consumers coming back.
Ready to prepare your delivery channel for the upcoming peak season? Get in touch with our team of retail delivery experts today!
45% of retailers & grocers choose ship from store delivery as their first choice
45% of retailers & grocers choose ship from store delivery as their first choice
Discover and leverage Stuart use cases
Stay up to date on delivery trends
Choose the last-mile topics you are most interested in and we will take care of the rest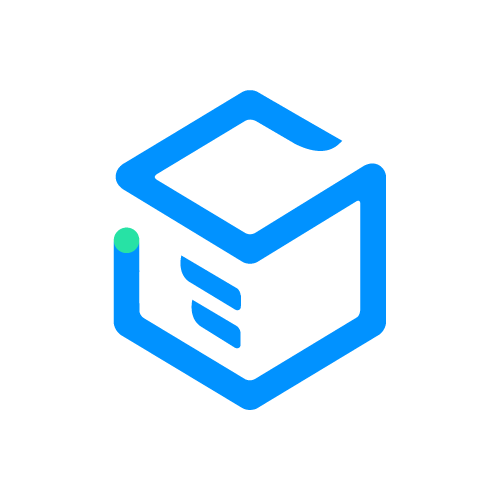 Stuart is Europe's leading last-mile B2B delivery platform. Since 2015, we've been empowering businesses across all industries with fast and reliable on-demand delivery solutions. Our platform instantaneously connects businesses of all sizes to a fleet of high-quality couriers.