It has been over a year since Covid-19 hit the UK, initiating a huge shift in how consumers purchase goods. Consumers deviated from in-store shopping to online, accelerating the digital roadmap by roughly 5 years. An industry that this materialised particularly strongly in was the grocery sector. Grocery e-commerce skyrocketed in the UK, with the online channel peaking at 12.4% compared with 8.1% pre-Covid. This is only accounting for the rise from February 2020 to April 2020. That's a 4.3% increase in 2 months. To put this into perspective, overall in 2020, there is predicted to be a 33% increase in UK grocery online deliveries.
Grocers were prompted to find solutions or alternatives to reach end-customers in a safe, fast and reliable way. With in-house logistics being a costly and meticulous process, with negative operating margins being a real threat, there was demand to find an alternative option - this came to fruition in the form of outsourcing logistics whilst turning stores into fulfilment centres, meaning a much closer proximity to end-customers. A push to offer an on demand delivery service also became a norm for most grocers.
Last-mile carriers such as Stuart, who already had the infrastructure in place to support this demand, became not only a fast solution, but also a sustainable one. Stuart is now partnered with top grocers in the UK, such as Ocado, Sainsbury's, Co-op and Tesco.
The grocery industry: Pre-Covid
Prior to Covid-19, the online grocery industry market share was small in comparison to what we see today. The grocery e-commerce market share was sub 10%, staying stagnant at about 7% in 2018. Even with the high costs and low profit margins associated with picking, packing and fulfilling orders, online grocery was seen as a necessity. The negative operating margins were seen as a long-term project to improve profitability - however with Covid-19 this quickly turned into a last minute hustle.
Brick and mortar grocery shopping was the most profitable method with the largest market share, making it a priority. In comparison, traditional grocers that do their own online order picking from their physical store network, and provide delivery without any customer fees whilst using their own network, typically suffer operating margins of about –15%. This reaffirms the need for alternative methods of getting products to end-customers. The stores that operate in this traditional way, could boost operational margins by 2-12% through an optimisation push that involves utilising third party delivery partners, such as Stuart, alongside using current models as a complementary service and tweaking methods of manual picking and delivery to make these automated.
Operational margins could be further boosted by starting the delivery process with the products already in a close proximity to the end-customer and utilising stores as mini fulfilment centres. The shorter distance to travel to the final destination results in less transport costs, and provides a huge value add to the end customer by providing their products quicker than ever before.
The grocery industry: During-Covid
With the national 'stay at home' order forcing shoppers online, understandably, all grocery delivery slots were being booked up in an instant for weeks to come.
UK adults made 117 million fewer trips to the supermarket in March 2021 compared to the year before.
This increase in demand and lack of delivery capabilities raised the question - what can be done quickly to satisfy consumer demand and expectations? In addition, the extreme and quick growth of the grocery delivery industry due to Covid-19 meant the already negative operating costs grew by almost double. Now it has become a priority for grocers to re-evaluate the best logistics operating method.
Partnering with a third party operator providing an on demand delivery service was the solution. On demand grocery delivery accounts for 9% of all online grocery orders placed in December 2020. These operators offer established delivery infrastructure within urban areas, allowing grocery stores to operate as mini fulfillment centres in an instant.
Third parties, such as Stuart, helped grocers to extend their capabilities further and to introduce faster, convenient and sustainable services, all without major investments. Agile third-party last-mile companies are able to offer immediacy, which is a new consumer desire. This is a trend that is here to stay, as third-party delivery providers offer a 'known' cost and network synergies due to scale, unlike the complexity of managing an in-house fleet, delivery operations, and the high overhead expenses associated.
The pre-existing method of operating via urban fulfilment centres to ensure close proximity to consumers during Covid-19 became more efficient and prolific, with most big players in the grocery sector joining in. The increased efficiency was due to greater technology investments that allowed to speed up the picking process and build greater delivery networks.
Although the on demand grocery delivery market share seems small, consumer behaviour is changing, with consumers wanting to have quicker delivery options at checkout. A study by Capgemini, showed that 55% of consumers stated that two-hour deliveries would increase their brand loyalty. The emergence of multiple on demand grocery delivery services within cities like London, with huge investments by venture capitals, is also evidence of this consumer desire. The new quick-commerce entrants are having to compete with the big players, therefore making sure they can offer immediacy will allow them to remain relevant.
The grocery industry: Post-Covid
One hot topic of discussion is consumer behaviour after Covid-19. A study by McKinsey refers to consumers 'stickiness to digital', which concludes a huge 92% of consumers will continue to purchase online after Covid-19. Behavioural science also tells us that habits take on average two months to stick. As shoppers have been online grocery shopping for over a year, this alludes to the permanency of the 'trend'.
As evidence of this, when lockdowns were lifted, online grocery order volumes were stable without a significant drop. Stuart's grocery business segment over the period of April-June 2021 has been steady, showing demand has remained strong. 21% of UK respondents in a McKinsey survey stated that they plan on using online grocery delivery services in the future. It is also interesting to note that 25% of online shoppers would abandon their cart if same day delivery was not an option.
This means that grocers must continue to operate as hybrid stores - ones that not only optimises the customer experience of brick and mortar grocery shopping, but also provide a range of delivery options to satisfy the needs of all consumers. With a portion of grocers recognising this and moving towards offering a same day delivery option, the swiftness and agile implementation of third-party, last-mile logistics providers has provided an immense competitive advantage.
45% of retailers & grocers choose ship from store delivery as their first choice
45% of retailers & grocers choose ship from store delivery as their first choice
Discover and leverage Stuart use cases
Stay up to date on delivery trends
Choose the last-mile topics you are most interested in and we will take care of the rest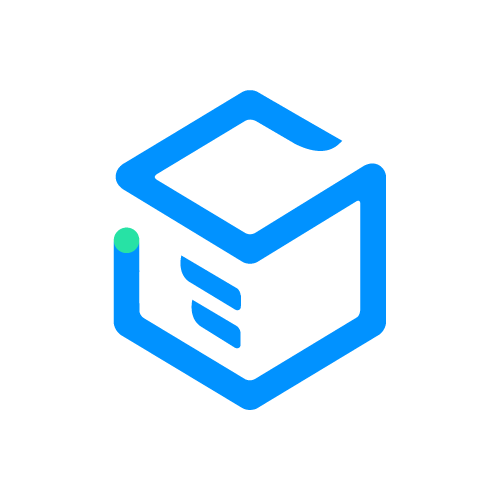 Stuart is Europe's leading last-mile B2B delivery platform. Since 2015, we've been empowering businesses across all industries with fast and reliable on-demand delivery solutions. Our platform instantaneously connects businesses of all sizes to a fleet of high-quality couriers.