From folklore to commercialisation
February 14th, famously known as Valentine's Day, is a significant day of celebration in world history. The origins of this day are uncertain, with explanations varying from the Roman Gods of Love to the feast of Saint Valentine. But one thing that remains common throughout its history is the exchange of gifts and letters to express love and affection. Historically, Valentine's Day has been an important event, especially in Europe and America, and it continues to maintain its hype even today.
The commercialisation of Valentine's Day began in the United States during the 19th century when popular gifts were laces, colourful pictures and ribbons. As time went on, consumers' gifting habits evolved as chocolates, flowers and postcards took the limelight. By the end of the 20th century, Valentine's Day had become one of the most important events in the retail industry.
Bottom line? Today, retail businesses cannot ignore the significance of Valentine's Day and the opportunities that this celebration represents.
Changing shopping habits
While jumping on the opportunity, one must not forget to take into account how consumer shopping habits change from year to year. Today, those shopping habits have radically shifted from buying gifts right off the shelf to preferring customised choices curated for the recipient. According to a recent study, 85% of buyers say that personalisation is one of the biggest factors to determine the perfect gift. As a result, the global personalised gifts market will expand from $26.3 billion to $41.3 billion at a rate of 9.5% during the period 2020 to 2026.
Alongside more customised options, consumers are turning to digital channels to shop for gifts. In 2020, global searches for "Online gift" increased by 80% compared to 2019. This dramatic rise in search trend is due to the Covid 19 pandemic, and when the restrictions on physical shops eased, the online gifting trend has stayed strong. In addition, an increasing preference for home delivery of gifts can be witnessed year on year. In the year 2021, 72% of consumers preferred gifts to be delivered at home rather than picking the gifts from the store, an 8% rise from the previous year. Acknowledging the trend, it's essential for businesses to get the gifts delivered directly to the end consumers. Thus, along with customised gifts, the need for prompt and high-quality delivery has also increased. As a result, delivery services on Valentine's Day have become more relevant than ever to complement the online gifting phenomenon.
The major growth inhibitors
It's clear that Valentine's Day can be a great opportunity to generate revenues for SMEs. But what about the long-term sustainability for growth? A few of the factors that can hold small and medium retail businesses back from scaling are:
Digitalisation: Since the Covid-19 outbreak, digitalisation has been the backbone of many retail businesses. Many large companies were able to accelerate digital transformation but some SMEs struggled to adopt online channels quickly. These businesses could have difficulty meeting demands due to a lack of visibility and digital infrastructure.
Investment: Not investing in growth can mean missing out on new opportunities and revenues. Especially during the days when the demand is high, like Valentine's Day, some businesses might not be able to cater to their clients due to reduced capacity.
Big players: "Big players" refers to direct competitors with broad brand recognition and reach. Consumers are often attracted to purchase from big players because they offer good quality products at a lower price—and can rely on brand value and advertisement to persuade their customers.
When it comes to all three of these problems, small businesses must be ready to spot the right opportunity and make the most of it. In the wake of Covid-19, consumers felt the need to support local businesses and help them overcome the economic downturn. Plenty of activity on social media also helped create buzz. Thus, special holidays such as Valentine's Day are momentous occasions, especially when more and more customers are looking for customised options in close proximity.
In addition, customers believe that local shops can adjust to their demands and make sure that their gifts are delivered safe, intact, and on time. For example: A customer wishes to gift his loved one a box of exotic chocolates, which he wishes to customise with his personal touch, but at a Big Player he struggles to find a customisable option in which he can include another small box of chocolates with a personalised note and packaging. In this case, the customer turns to the local retailer for help who can readily deliver to the customer's expectation. Thus, it is a win-win situation for small businesses as they can adjust to the demand and can offer the exact customisation to their customers.
Surprise and Personalise
By going above and beyond customers' expectations on Valentine's Day, businesses can set the stage for a long-term relationship to develop customer loyalty which translates into recurring sales and revenues.
So what should businesses do to gain customer loyalty? The answer is simple: Surprise & Personalise! A recent study proves that 94% of customers who received a surprise gift or special recognition from a company felt positively about the company, while 34% claimed that the positive experience led them to more purchases and become loyal customers of the company. Thus, the perfect formula includes customised service, surprise and personalised gifting—and delivery. Yes, delivery.
Go extra-mile with the best last-mile service
Keeping the delivery preferences of the customers in mind, a good delivery service could eliminate some of the major problems faced by the retailers and serve their end customers. Stuart is one such example of a delivery platform:
With Stuart, businesses don't need to worry about setting up an entire digital infrastructure for their special deliveries. In fact, they can simply register to Stuart's dashboard through an internet browser and connect to the best courier partners for their special delivery.
With Stuart, businesses don't need to worry about spending a ton of their revenues on deliveries. No need to hire a permanent, self-operated fleet. Stuart helps you to pay and deliver according to demand at a highly reasonable price.
With Stuart, businesses can differentiate themselves from their competitors by benefiting from the best delivery service in Europe providing fast, on-demand delivery. Resulting in a hassle-free customer experience.
Stuart delivery fulfills all the check-boxes to guarantee the best delivery service to its customers. In fact, if you are a small business owner and wish to establish a strong relationship with your customers, you can go one step further and surprise them with an additional customised gift or a special loyalty card that helps your customers to connect with you.
Connect and surprise with Stuart delivery and make your business's Valentine's Day even more special.
45% of retailers & grocers choose ship from store delivery as their first choice
45% of retailers & grocers choose ship from store delivery as their first choice
Discover and leverage Stuart use cases
Stay up to date on delivery trends
Choose the last-mile topics you are most interested in and we will take care of the rest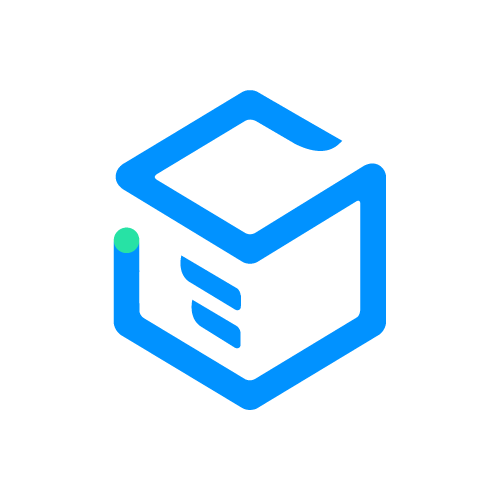 Stuart is Europe's leading last-mile B2B delivery platform. Since 2015, we've been empowering businesses across all industries with fast and reliable on-demand delivery solutions. Our platform instantaneously connects businesses of all sizes to a fleet of high-quality couriers.