To understand the most important trends in last-mile delivery for 2022, there's one simple question to ask first. How long does it take for consumers to form a new habit?
Although this question has always been highly useful for marketing, it's taken on fresh relevance as individuals and industries worldwide have experienced ongoing effects of the COVID-19 pandemic. From supply chain disruption to widespread restrictions on public gatherings, dramatic changes to pre-pandemic shopping have now stretched throughout two years—and may continue to impact consumer choices in unexpected ways in the future.
In this post, we'll look at five key last-mile trends you should know for 2022 and explore how changing habits will drive delivery needs across grocery, retail and food this year and beyond.
Last-mile trend 1: Pandemic behaviours settle into habits
It would be difficult to overstate the sharp shock that consumers all over the world felt in 2020, when by April nearly 4 billion people were in some form of lockdown. With stores, markets and public spaces closed or limited in operations, many shoppers had little alternative but to adopt different ways to buy. Indeed, McKinsey's researchers found that 75% of consumers tried new shopping behaviours in 2020 including choosing new brands and purchasing with new channels, like online ordering and curbside pickup.
Almost two years later, we're beginning to distinguish between short-term shifts and lasting changes to consumer patterns stemming from that period of experimentation. Some of the "at-home" economy's biggest initial winners, like Netflix and Peloton, have seen their fortunes fade as more out-of-home activities resume. If most habits can be established in 18 to 254 days, then which are proving stickiest for today's shoppers?
In 2022, three patterns are standing out above the rest. First, consumers are continuing to trial new behaviours at an unprecedented rate. While convincing potential customers to give an untested brand, channel or purchase method a chance has historically been a major marketing challenge, McKinsey discovered that shopper experimentation continued from 2020 into 2021. Next, buying online has become the new normal for many; e-commerce adoption has remained steady following its huge 2020 jump, in spite of retail reopening. And finally, consumers everywhere now expect fast delivery. In just about every category, delivery makes a difference—and there's plenty of room to innovate, upgrade and excel at your last mile.
Last-mile trend 2: Grocery offers grow together
One area where we've seen an explosion of innovation? The grocery sector, where consumers' readiness to try out new behaviours has led to high-speed changes. In addition to a ramp-up in online ordering, in-store and home delivery options, the entire ultra-fast grocery sector has emerged. It may be so new that no one quite knows what to call these offers, but the 10-minute delivery promises are attracting shoppers to test their options.
Whether you label it instant grocery, q-commerce or flash delivery, one of the biggest open questions has been how these services will fit into consumers' everyday lives. Thanks to a recent study of the Dutch ultra-fast market, we now have interesting concrete data on uptake, turnover and use cases. By November 2021, more than 700,000 shoppers in the Netherlands were spending €40 million a month on q-commerce services. These figures show both impressive growth from 2020 and impressive room to grow as coverage and offers expand.
However, the main use cases revealed by the study also suggest a future where instant and scheduled grocery delivery grow together. Customers placed just under half of q-commerce orders because of "forgotten groceries". In other words, getting fewer items delivered in 10 or 15 minutes can complement more traditional shopping. With 10-minute, one-hour, two-hour and scheduled time slot options for home delivery, consumers in 2022 will start figuring out how to mix and match services and begin setting new expectations for grocery logistics.
Last-mile trend 3: The return of stores
In 2022, it's finally time to change the way we think about retail vs. e-commerce once and for all. For one thing, "retail" and "e-commerce" are no longer separate sectors locked in a fierce competition for consumer spend. Although lockdowns, closures and safety measures have been tough on stores, the opportunity represented by omnichannel was observed as early as 2015: customers prefer a purchase experience that can move seamlessly between online and offline touchpoints. And one takeaway from two years largely spent online is that retail really matters, too.
In fact, about one-third of brands surveyed for Shopify's Future of Commerce report say that they're planning to do more with physical stores in 2022. That includes opening new locations, investing in pop-up stores and the kinds of "in-person experiences" that make weary customers excited to shop. But truly acing the return of stores will mean being smart about how to balance retail and logistics. Thanks to innovative delivery solutions, stores can do double duty to showcase their brands and fulfil omnichannel orders.
Finding the best balance will be different for every business, but there are a few points to keep in mind. First, great omnichannel delivery isn't limited to using in-store stock to fill online orders. How about offering in-store shoppers the choice to have their purchase delivered same-day or next-day right to their door? Or sending an out-of-stock item from one store to another on demand, so the customer can leave with it ASAP? Second, smooth integrations are key to creating an outstanding experience. In addition to delivery, 58% of consumers say having a BOPIS (buy online, pick-up in store) option is important to them. Bottom line: this year, e-commerce, delivery, click and collect and strong stores are all part of the equation for omnichannel success.
Last-mile trend 4: Restaurants declare independence
The restaurant and hospitality industry has been particularly hard hit by the pandemic habits we've seen develop in the long term. Consumer willingness to try new things has weakened customer loyalty; the move to e-commerce has been difficult for a sector traditionally dependent on in-person business; and the expectation of fast delivery has added a logistics challenge to restaurants' core activity of preparing and serving food. But these are proving to be long-term trends and in 2022, restaurants will take a serious look at how to adapt to them in a sustainable way.
To start, restaurants need to reconsider the "temporary" strategies that many businesses adopted to respond to temporary situations. Improvised curbside pick-up, summery outdoor seating and pivots to meal kits provided short-term solutions to indoor dining restrictions. As new at-home eating habits become the bigger test, restaurant players are finding more relevant approaches to meet demand for delivery. Moving into food halls, opening ghost kitchens and investing in pick-up and takeout features will all be interesting places to rationalise space and improve margins.
Another avenue for restaurants to improve margins will be reviewing the delivery platforms that they use. Since customer-facing platforms are free to charge commissions and fees, more restaurants will increase menu prices on delivery platforms to cover their costs—or explore other partnerships that offer them greater flexibility and control. With hiring pressure making a fully self-operated delivery fleet difficult for most restaurants to manage, there will be continued innovation in last-mile solutions custom-designed to meet the logistics needs of an industry embracing this huge transformation.
Last-mile trend 5: Convenience meets sustainability
Finally, delivery will be a valuable opportunity for brands of all kinds to leverage on the power of brand purpose. A compelling body of research has made it clear in recent years that for modern consumers, a brand is more than its products, placement, promotion and price. Over half of shoppers say they're attracted to purchase from a brand due to its culture, values and transparency on social issues. When your brand takes a stand, particularly in favour of the environment, purpose can result in real gains with engaged customers.
But while brand purpose remains a hot topic, skeptics point out that price and convenience still matter most. Indeed, PwC's Global Consumer Insights Pulse survey found in December 2021 that 51% of shoppers are prioritising buying sustainable products—and 69% say they're actively seeking the best deal. In the same vein, Roland Berger reports that price and convenience retained their relevance for global consumers from 2020 to 2021. Sustainability, however, increased its importance as a purchase criteria, pulling far ahead of other brand purpose indicators and suggesting that there's significant potential for convenient, eco-friendly offerings.
One of the best ways to add both factors to your business's activity is by improving how you handle last-mile delivery. An MIT study discovered that not only does online shopping produce lower carbon emissions, up to half of emissions from transport could be eliminated with greater use of urban hub networks. Additionally, today's most forward-thinking logistics specialists have plenty of choices for green partnerships. Thanks to electric vehicles, carbon pricing and circular economy innovations, the last mile is a can't-miss investment for companies looking to combine convenience, brand purpose and great customer experience.
At Stuart, we're always thinking about the last mile and how to anticipate what's next. Want to see how our solutions can help your business stay on top of these 2022 last-mile trends? Get in touch with our teams today.
45% of retailers & grocers choose ship from store delivery as their first choice
45% of retailers & grocers choose ship from store delivery as their first choice
Discover and leverage Stuart use cases
Stay up to date on delivery trends
Choose the last-mile topics you are most interested in and we will take care of the rest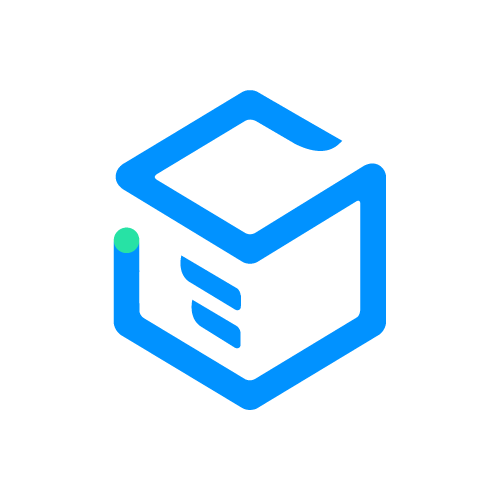 Stuart is Europe's leading last-mile B2B delivery platform. Since 2015, we've been empowering businesses across all industries with fast and reliable on-demand delivery solutions. Our platform instantaneously connects businesses of all sizes to a fleet of high-quality couriers.