Get ready for increased delivery demand during the World Cup
By choosing the right delivery partner, your restaurant can be ready to face a peak in demand during the World Cup season.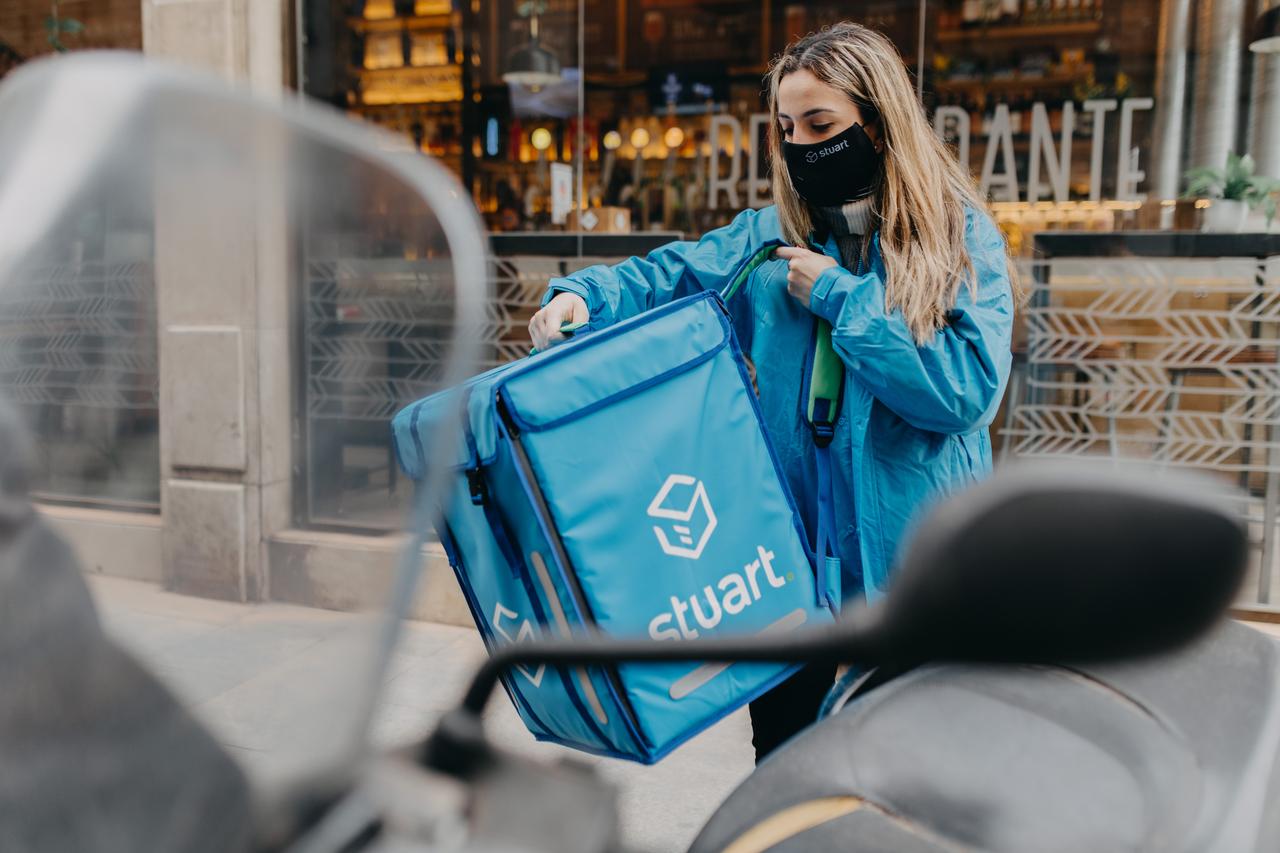 Prepare your restaurant for increased demand during the 2022 FIFA World Cup season
With the 2022 FIFA World Cup countdown well underway, it's time for restaurants to step up their game in anticipation of increasing delivery demand. On its own, the World Cup is a time of gathering and togetherness, a time of growing demand for food, drink, and other retail purchases. After all, nothing brings people together like sports.
This year's World Cup—beginning on 20th November—has added new challenges for businesses. This is the first time the championship will be hosted at the end of the year, a period that is already busy with holiday shopping and festive indoor celebrations. Restaurants may find themselves struggling to serve hungry customers this season, especially when keeping up with anticipated game-time peaks in demand for food delivery. The clock is ticking.
Every challenge is also an opportunity for your restaurant: to build your business, improve the customer experience, and enhance customer loyalty. So take the time now to prepare your business and be ready to handle incoming delivery orders from football fans this World Cup-slash-holiday season.
The first step? Choose a reliable delivery partner so your restaurant can stand out by offering the very best quality of service, even in the thick of game-time or half-time ordering.
How major sporting event viewership drives up food delivery demand
The FIFA World Cup, held every four years since 1930, has become the most widely viewed and followed single sporting event in the world. That means hundreds of millions to billions of people around the world tune in to watch the tournament, whether at pubs, screenings, or at home. And as with other major televised sporting events, that usually drives up food and drink sales for restaurants and pubs in a big way.
Take the Euro 2020, for example. In the lead-up to kick-off, the Guardian estimated that 20 million people were expected to watch the event in the UK alone. And according to the BBC, during the tournament period,
"retail sales in the UK rose…boosted by demand for food and drink as millions watched the Euro 2020 football tournament".
Where did the growth come from precisely? "Food and drink sales, boosted by football fans across Britain enjoying the Euros", according to the Office for National Statistics (ONS), with a particular boom in delivery sales of wine and beer.
The evidence doesn't stop there! In a survey conducted by YouGov, they found that:
1/3 of consumers said they would be more likely to order takeaway during the World Cup,
80% would order for around 2-5 people, meaning a spike in average order value, and
70% would not be willing to wait over 45 minutes for their food delivery.
Overall, during the Euro 2020, watching the big matches meant gathering to order in, eat, drink, and be merry from the comfort of home. You can expect a similar, or perhaps even greater, effect during the quickly approaching World Cup, especially as bad weather rolls in.
The pandemic's impact on watching sports at home and ordering in
Since the pandemic, people worldwide have been turning more to food delivery services from restaurants. As restaurants were obliged to limit capacity or stop indoor dining altogether for health and safety reasons, the sector boomed, and food delivery marketplaces proliferated. People have developed an increased reliance on food delivery, along with higher expectations, too.
Past research of sports fans revealed that, during the pandemic, 83% were increasingly choosing to stay home to watch sports games with family and friends. Studies also showed that 76% said that ordering food was part of their game-night plan. The post-pandemic inclination to stay in and order while watching matches mean football fans tuning in to this year's World Cup are likely to end up watching games at home (or at their friends' homes) rather than in pubs, especially as the weather gets colder.
Consider what that could mean for your restaurant and its delivery services. If we look to Euro 2020 again, the Guardian reported that delivery marketplaces anticipated millions of orders, up to 2,500 per minute just before kick-off. Is your restaurant ready for that volume of food delivery orders?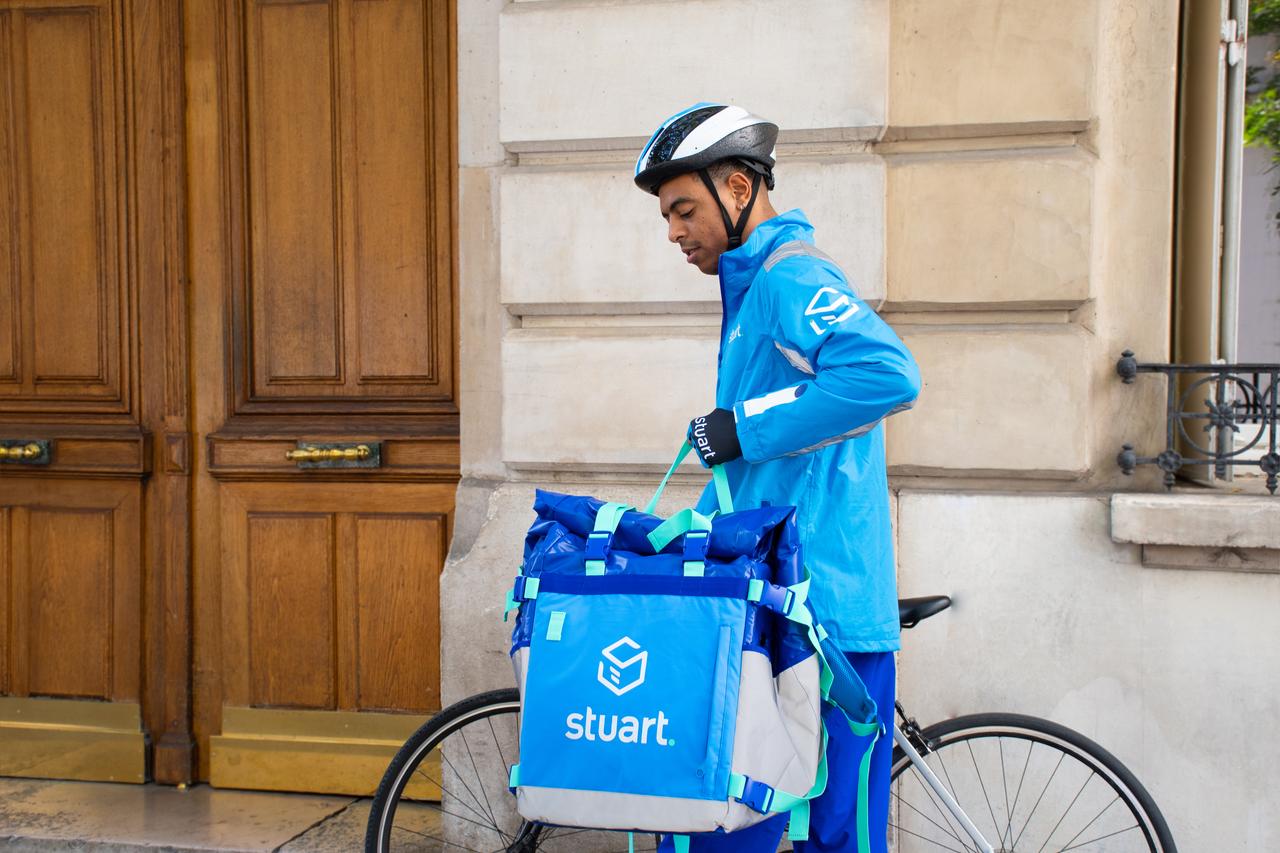 Facing increased delivery demand with the right partner
Increased delivery orders during the World Cup this holiday season should be positive for your restaurant business. More food and drink orders equal more business—right? Yes, that's true; however, a sudden influx of orders also equals many new challenges and costs for you to deal with. Logistics, couriers, timing – how does your restaurant handle it all while ensuring top-level quality and customer service? To tackle anticipated peaks in demand, especially during the combined World Cup-holiday surge, make sure to partner with an experienced delivery company like Stuart. As Europe's leading last-mile B2B delivery platform, we've been providing businesses with fast and reliable on-demand delivery solutions since 2015.
Stuart, a SaaS delivery partner that helps build brand loyalty
In a growing food delivery market, Stuart stands out as the one platform that helps power all your food deliveries. Whether it's directly from your own delivery channel, quick handling of order overflow via our easy-to-use dashboard, or providing cheaper courier delivery services using order management software—we have the right solution for you. We partner with fast and reliable couriers, making us your trusted food delivery solutions provider. There's no vetting required on your end; each courier partner is onboarded after a screening process, mixing digital and in-person background checks to ensure the highest level of professionalism.
Despite this year's extra busy peak season, our team has a delivery solution that works, both for you and your customers.
45% of retailers & grocers choose ship from store delivery as their first choice
45% of retailers & grocers choose ship from store delivery as their first choice
Discover and leverage Stuart use cases
Stay up to date on delivery trends
Choose the last-mile topics you are most interested in and we will take care of the rest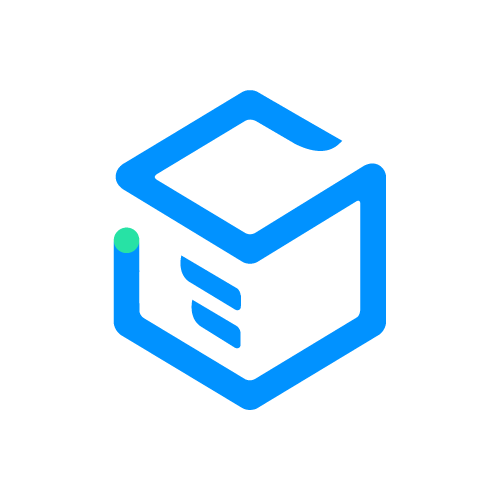 Stuart is Europe's leading last-mile B2B delivery platform. Since 2015, we've been empowering businesses across all industries with fast and reliable on-demand delivery solutions. Our platform instantaneously connects businesses of all sizes to a fleet of high-quality couriers.